Welcome to the dawn of the Industrial Age. A time of innovation, diplomacy and discovery. Rich with technological progress, conspiracies, and changing allegiances. It is up to you to choose a path and define your world. Are you an innovator or an exploiter? An oppressor or a liberator? How the world remembers your name is up to you.
Be in charge of your own fortune as you take on your role as a ruler. Create metropolises, explore new worlds, and get involved with your competitors through diplomacy, trade, or warfare. Combining beloved features with innovative gameplay in a memorable new setting, Anno 1800 marks the beginning of a new era for the Anno franchise.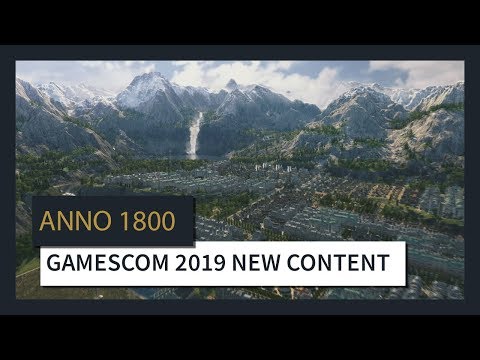 Join the team at Ubisoft Mainz in the creation of Anno 1800. Get the latest news, development insights, behind the scenes content and help us shape the future of the franchise, as we regularly invite gamers to share their feedback, vote in features, create content and test the game during its development.